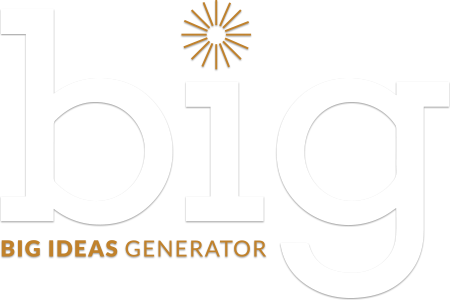 Support for new, bold, ambitious ideas
Our goal is to provide support to allow your idea to grow into a substantial research program. With the aid of a grant from the John Templeton Foundation, BIG provides two different levels of funding:
Seed grants for up to $30,000
Vision grants for up to $100,000
Funding decisions will be made by the Faculty Advisory Board. The BIG team provides awardees with strategic support to develop a research plan and pursue external funding from federal agencies and other funders.
Apply Here
FUNDING INFORMATION
The Spring 2016 Funding Cycle is open and the deadline has been extended to May 6th. Click here to learn more about our current funding opportunities.
Eligibility
Proposals may only be submitted by the University of Chicago faculty as Principal Investigators. Co-Investigators may be from other institutions. We encourage proposals from both senior and junior researchers across disciplines. Proposals should represent an innovative area of research for the investigator rather than be an extension of the existing research agenda.
Selection Criteria
Awarded projects will be selected based on the following broad criteria:
Strength of the research hypothesis
Capacity for success as a subsequent broader area of study
Alignment with BIG Focus Areas (and at least one of the guiding questions)
Focus Areas
With support from the John Templeton Foundation, Big Ideas Generator provides funding to pursue a set of broadly compelling big questions within these focus areas: Information, Complexity, and Cognition. Research proposals must align with at least one of the guiding Big Questions within the current Focus Areas. Other focus areas may be pursued in the future.
Apply Here